---
"Thank you for being so amazing at your job!"
Good morning Karen! I wasn't sure if you had my email saved since I know you normally communicated through my mom. I just wanted to say a quick thank you for helping us through the implant process. From start to finish, your office and staff have been kind and professional-even the day of my surgery I was confident that I was making the right decision and now a week and a half later I am gaining confidence every day! Every person I come into contact with in your office is personable and very good at putting me at ease. The day of my surgery I had a nurse named Susan…if you see her could you pass on my thanks? I think I thanked her but I was groggy from the anesthesia at the time 😉 She was professional but genuine, and I felt very good in her hands! Dr. Friedman has been wonderful as well, and he should be equally proud of all of you. I have thanked him during my follow-up appointments…I even cried when I saw my breasts for the first time!
I know to all of you, you go to work and do your job every day…but to someone like me your kindness and compassion makes a daunting, once-in-a-lifetime process extremely smooth. I don't think I'll ever be able to fully express my gratitude, but I hope this is a start. Thank you for being so amazing at your job!
Thank you! by Anonymous - Written on April 19, 2018
---
"I can happily give the highest ratings to Dr. Forman and his staff."
I was scheduled for abdominal surgery and wanted to do an appendix scar correction at the same time. My surgeon recommended Dr. Forman and I am extremely happy that she did. I can happily give the highest ratings to Dr. Forman and his staff. They were extremely thorough in explaining the various options available to me and the detailed financial implications of each option. They listened carefully to my needs and were responsive. I accepted Dr. Forman's recommendation to do a mini tummy tuck rather than just a scar correction as this had the added benefit of removing excess loose skin, without cutting into the abdominal muscles. The office is run very professionally; the nurses and assistants were all very nice, helpful and competent. All in all, I felt very well cared for by Dr. Forman and the entire team, through every stage in the process. I am very pleased with the results, in fact they exceeded my expectations. The appendix scar is gone, and the new scar is low and hardly perceptible. My belly is now flatter than it has been in a long, long time, and I didn't have the long recovery that is usually associated with a full tummy tuck. I knew I had made the right decision when I happily wore my bikini this summer, and all my clothes fit so much better now than they did before.
by Anonymous - Written on December 14, 2017
---
"I am extremely satisfied with the results of my surgery"
Age: 74 Brow Lift Arm Lift Back half of body lift
I am extremely satisfied with the results of my surgery Dr. Forman performed on me. His work is meticulous, which resulted in a minimal of swelling and a rapid recovery.
He is very patient, kind and relaxed, making sure his patients have a good understanding of all their options.
The staff is very well trained and compassionate. Appointments are taken on schedule. I would ""HIGHLY RECOMMEND HIM"" "HE MAKES AGING A JOY"
by JJM - Written on November 7, 2017
---
"Fantastic care and service!"
Fantastic care and service! What a friendly, supportive and talented team of professionals. The administrative staff and healthcare team is top notch. They hold your hand each step of the way and make you feel special. Every aspect of care and treatment at this plastic surgery center is handled exceptionally well. The customer service and treatment that I received during my recent surgery went above and beyond my expectations. Dr. Friedman is an extraordinary surgeon, has a wonderful personality, is a great communicator, and is also a fantastic listener. To top it off, he has a wonderful sense of humor, and made each visit to his office a joy. He focused attentively on all of my questions and concerns, and recommended the best type of procedure to fit my needs and goals. Then he walked me step-by-step through the process to ensure that I was comfortable. He put me at ease before, during, and after the surgery, and I was grateful for that. Most important – I was thrilled with the results of my surgery. Thanks to Dr. Friedman, I feel great about my body now, and the big concern that I had before the surgery has vanished. I highly recommend Dr. Friedman to anyone considering plastic surgery. You won't find a better doctor or a better plastic surgeon out there.
by W.P. - Written on September 28, 2017
---
"I'm sure that under Dr. Friedman's hands this face will heal well"
Dear Karen,
While I'm home healing – and I'm sure that under Dr. Friedman's hands this face will heal well – I want to thank you. Even if you do know how important you are to his patients, it can't get old hearing it.
What you did for me was make my decision to have work done easier. Coming into Plastic Surgery Institute is always – and I don't care how loudly people might deny it – difficult. For all that spin that goes into promoting your business about feeling good. it's really about people not feeling good enough about themselves..as if it's our fault. Too old, too fat, too plain, too something that's marginalizing. Kind of like the walk of shame, which is what that right turn off of Old Georgetown Road feels a bit like.
And here's where you shine. You're honest. You're supportive. You don't patronize. And you don't judge. You might have a job description to do, but it doesn't include the kind of empathy and professional treatment you give.
For me, anyway, you doing your job well and giving this woman the dignity she needed to move on into her decision, is commendable. I'm sure Dr. Friedman knows how invaluable you are to his business, but it's important that you hear this often from those of us who deal with you on the other side of the desk.
by CJ - Written on June 23, 2017
---
"I feel very natural with my breasts, clothes fit me perfectly, and I feel great!!!!"
I happened upon Dr. Friedman when I was asking friends for recommendations regarding breast augmentation. Several of my friends had various procedures done by Dr. Friedman and raved about their results (over 10 years after their surgery) and his level of professionalism and expertise.
I was excited but very nervous about the breast augmentation procedure, and the moment I (along with my mom) met with Dr. Friedman- we both felt very at ease, and all of our questions were answered. He listened carefully to my vision and provided guidance, and input based on my body type to ensure the best result for me. The process was extremely smooth from initial consult, to appointments before and after surgery. He was ALWAYS available to answer any and all questions, even on a Saturday night, giving his home phone number and calling to check-in post surgery.
His patient coordinator and office staff were extremely responsive as well, and also happy to answer questions.
It has been about 4 months since my breast augmentation- and I could not be happier with my results!!!! Dr. Friedman let me know what to expect, and he was exactly right. I feel very natural with my breasts, clothes fit me perfectly, and I feel great!!!! Money VERY well spent. I can not recommend Dr. Friedman enough. He goes above and beyond to make you, the patient, and family/loved ones feel at ease, confident, and taken care of. He is extremely, professional, knowledgeable, and responsive. He truly goes the extra mile to ensure the best results for patients. If you are thinking of tuning up your body- he is the doctor to see!!!!
by IC - Written on January 24, 2017
---
"Dr. Huang is very knowledgeable and professional."
Dr. Huang is very knowledgeable and professional. I had a consultation with Dr. Huang and we discussed skin removal from losing a substantial amount of weight. I chose a tummy tuck and have not looked back. I no longer have to wear Spanx!
Dr. Huang explained the procedure thoroughly and answered my numerous questions patiently. I knew what to expect and felt at ease in her hands. She gave me as much time as I needed and was never in a hurry. The follow up care was top notch. Dr. Huang was available when needed. I appreciated her attention to details. The entire staff always greeted with kindness and professionalism. Thanks to all that made this a successful and positive experience.
by Anonymous - Written on July 17, 2016
---
"Dr. Forman is professional and compassionate."
Dr. Forman is professional and compassionate. I trusted and felt comfortable with him from our first consultation. He took the time to explain the process of a facelift and what I should expect. I appreciated the fact that he did not try to recommend any procedures I did not need or want. Dr. Forman throughly and patiently answered my questions. I always felt as if I was his only patient.
I had lost a substantial amount of weight and had sagging skin around my lower face and neck. I explained to Dr. Forman I wanted a lower face that complimented my upper face-not a face that was stretched too tightly. I was not disappointed! My face is natural looking with its new jawline. My neck is the neck I had always longed for. This procedure gave me a new outlook and helped to raise my self-esteem.
The entire staff at Plastic Surgery Institute of Washington was attentive to my needs. The staff members knew who I was and what needed to be done. What a great experience!
by Anonymous - Written on July 12, 2016
---
"I could not be more pleased with the outcome."
I am in my mid-twenties and have struggled with asymmetrical breasts my entire life and always wanted to correct the issue, but was unsure about surgery. After meeting Dr. Forman on my first visit, I knew he was the surgeon to help me. Dr. Forman and his truly amazing staff were extremely attentive, helpful, and understanding throughout the entire process–no matter how many questions I asked! After a month post-surgery, I can happily say the struggle is over! I could not be more pleased with the outcome. I have gained much more confidence and I am so glad I did not put off getting this surgery any longer! Thank you so much Dr. Forman and everyone at the Plastic Surgery Institute of Washington!
by Anonymous - Written on April 12, 2016
---
"Dr. Forman has changed my life!"
Dr. Forman has changed my life! The Plastic Surgery Institute of Washington staff and Dr. Forman have been so professional and welcoming and made the process of a Hernia Repair and Abdominoplasty procedure smooth and enjoyable. I feel more confident and happy with myself not just on the outside but inside I feel healthier too!
by Anonymous - Written on February 16, 2016
---
"I am extremely happy with the results!"
I cannot say enough about Dr Forman- he is professional, wonderful to work with, very patient, and an excellent surgeon. I am extremely happy with the results! And his entire staff is very nice to work with- after my surgery I called a few times, and they always took time to speak with me and answer any questions. The entire experience from the consult to the follow up visits has been nothing but positive!
by PS - Written on December 17, 2015
---
"The outcome of the procedure was far better than my expectations"
I am a 60+ year old male who has a few medical issues. I have not had elective surgery before. I interviewed four surgeons, and narrowed it to two before selecting Dr. Douglas Forman.
In our first meeting, Dr. Forman interviewed me and went over my medical history. We discussed several procedures that I was considering and he provided me with the pros and cons of what I wanted. Dr. Forman then showed me examples of his work and what kind of results I could expect. He was thorough and took as much time as was needed to provide me with adequate information to make my decision. I decided to have a Rhytidectomy (Face Lift).
Dr. Forman and his staff were very informative, helpful and professional at all times. The hospital staff was professional, courteous and helpful; they made my visit as pleasant as it could be.
The day of the surgery I knew I was in good hands.
Finally, the outcome of the procedure was far better than my expectations. I had very little bruising and scarring. I could not be more pleased. I attribute this to the professional skills of Dr. Forman.
I am sincerely grateful not only for Dr. Forman's medical skill and professionalism but also for the compassion and humanity shown to me by him and his team. The whole experience was much better than I expected. Dr. Forman is a credit to his profession.
I would use Dr. Forman again and I do highly recommend him and his entire staff.
by LJR - Written on December 7, 2015
---
"I have never felt so cared for in my life!"
Dr. Friedman and his staff are extraordinary–professional, warm, caring and painstaking. I have never felt so cared for in my life! Between regular office hours and Dr. Friedman giving me his home phone number, he and his staff were available to me 24/7 (!!!!!) encouraging me to call them any time with questions I might have! Dr. Friedman and his staff covered all the bases–description of the surgeries, preparation, post-op, risks, costs, etc., in detail, and in addition provided a booklet including all of the above. I've never been better prepared for surgery in my life! I'm delighted with the results and the post-op care that I received! I highly recommend Dr. Friedman and his incredible team to anyone seeking cosmetic, corrective or medically necessary surgery.
by SS - Written on February 12, 2015
---
"Dr. Huang is a phenomenal surgeon."
The detection of a benign abdominal tumor in August, 2014 led me to investigate combining the tumor excision procedure with abdominoplasty. I had previously given birth to full-term twins, whose combined birth weight was 15 lbs, so I had significant excess skin and muscle separation. While researching potential plastic surgeons, Dr. Kathy Huang was recommended to me by several people: first by my internist, then by an acquaintance (a mastectomy & reconstruction patient of Dr. Huang's), and finally by a highly regarded general surgeon. After doing due diligence, anyone would be impressed by Dr. Huang's credentials and her lovely, enthusiastic demeanor. But still more impressive are the absolutely incredible results this surgeon achieves.
Dr. Huang was thorough in her description of the procedure and how she would approach my case specifically. I received a handbook which I found comprehensive and helpful in preparing for, and recovering from, the surgery. I felt relaxed every step of the way, knowing I was in the very best of hands. However, nothing could have prepared me for the moment when, during my first post-op checkup, the bandage and binder came off revealing my newly sculpted abdomen. I gasped with sheer amazement. I hadn't seen my true waist since 1989, and there it was! I am thrilled with the outcome and immensely grateful to Dr. Huang for her skill, perfectionism, and strong aesthetic sense.
Dr. Huang is backed by a team of courteous and efficient administrators and support staff. This is a very professionally run office. The word "pleasure" usually doesn't come to mind when talking about surgery, but I have to say it was a pleasure dealing with the Plastic Surgery Institute of Washington, and Dr. Huang is a phenomenal surgeon.
by LM - Written on January 28, 2015
---
"The result speaks for itself — I could not be happier!"
Dr. Huang is a talented, meticulous surgeon. The result speaks for itself — I could not be happier! Under Dr. Huang's care, the entire process from consultation to surgery to post-op recovery went smoothly, and I felt supported every step of the way. On top of all this, Dr. Huang is warm, genuine, and kind. I felt complete trust in her as I went under general anesthesia, and I cannot emphasize enough how important that was to me. Many thanks to Dr. Huang, her fantastic, knowledgeable staff, and the wonderful folks at Sibley Memorial's surgical center.
by M.L. - Written on December 19, 2014
---
"Incredibly talented and skillful surgeon"
Dr. Forman is an incredibly talented and skillful surgeon and also a very caring person that makes you feel like family! From the first consultation visit, through the pre-op visits, he took the time to understand my desired outcome and explained the procedures and what to expect in great detail! He pays a lot of attention to details and my tummy tuck and breast augmentation results were absolutely amazing! He is also great with Botox and Fillers to achieve the youthful, yet natural look. I did tons of research prior to committing to the surgeries, including selecting the right doctor. The office staff and nurses are some of the most wonderful group of people that I have ever come across and the synergy among staff can be felt in everything they do! I most highly recommend Dr. Forman… with deep gratitude!
by K.M. - Written on October 22, 2014
---
Dr. Kulkarni is a gifted doctor.
I met Dr. Kulkarni during one of the most difficult weeks of my life. I had just been diagnosed with invasive breast cancer. I had 7 malignant tumors all throughout my left breast. A mastectomy was my only surgical option for that breast. Because I have a strong family history of breast cancer, I knew that a double mastectomy with breast reconstruction was the best choice for me. I contacted the practice and was able to meet with Dr. Kulkarni within 5 days of my diagnosis. I was extremely impressed with her resume but once I met with her, it only took me about 5 minutes to realize that Dr. Kulkarni is a gifted doctor. Her confidence is contagious! I never had to meet with another plastic surgeon to know that she was the one. She was able to coordinate with my (also amazing) Johns Hopkins breast surgeon to get me scheduled for surgery quickly. Her kindness is as amazing as her knowledge of breast reconstruction. She constantly checked in with me every single time I saw her about my oncologist appointments, she would ask about my husband and kids, and she greeted me with a smile every time I had an appointment. I felt like I was her only patient every time I saw her. As far as her work – well just let me say that she is, to sum her up, perfection! I am just thrilled with my breast reconstruction. I actually look better then I did before cancer! I sincerely believe that I was blessed to have Dr. Kulkarni get me through this process. She is everything you could ever ask in surgeon. She made this experience so much better for me. I would highly recommend Dr. Kulkarni to anyone needing/wanting plastic surgery.
by M.B. - Written on October 8, 2014
---
Dr. Forman is your Guy
My whole Bi-lateral Mastectomy and re-constructive ordeal over the last 2 years was such a blur. The only constant in the whole equation was the compassion, concern and professionalism Dr. Forman showed from start to finish. Upon recommendation from my surgeon, I went to Dr. Forman who made clear from DAY ONE that his first concern was to get me well. And second was to find the best option to make me whole again. Even though he did not take insurance, he assured me that he worked with the insurance company to make cancer patients already traumatized by the whole situation not have to worry in a most charitable way. We worked as a team deciding on the best scenario for success both aesthetically, physically, and emotionally. His staff was also outstanding throughout expansion and post-operative phases. (even suggesting 3-D nipple tats which look better than the originals). Going to Dr. Forman's for follow-up visits feels like going to see family. I hope no-one else has to go through this process… But if they do, Dr. Forman is your Guy. He helps you not only become a survivor, but a thriver as well.
by M.K. - Written on September 30, 2014
---
Thrilled with the results
I had breast augmentation done 3 times since 1970. The last time was in 1992. My breasts were hard and one was much higher than the other. I knew I had to do something about it but my previous experiences had not been good and the results hadn't been good. I had heard of Dr. Forman's excellent reputation from doctors, friends and clients. Still, I put off making an appointment for years. But, from the moment I walked into the office I felt comfortable and slightly hopeful. I didn't think my case was an easy one; I had lots of scar tissue and little breast tissue. I have some sagging but resisted the idea of a lift because I didn't want more scarring than absolutely necessary. Dr. Forman had so many factors to consider and he was honest in explaining what my expectations should be. He was so meticulous every step of the way, making sure my mammogram and all the pre-op blood work was clear before he would operate.. His attention to every one of my concerns is astounding. Today is 12 days after my surgery and my breasts are BEAUTIFUL and so natural looking and feeling. I don't have the words to express my appreciation for his honesty, his talent and skill, his kindness – he personally called my daughter after my surgery to let her know how I was doing! Gilit, the coordinator, Prapti at the from desk and Marcia his nurse /assistant are all exceptional too!
A wonderful experience; not only am I thrilled with the results but my trust and belief that if you take the time and are selective, you can find a surgeon like Dr. Forman with more than competence…. He has INTEGRITY and applies his years of experience to do the right thing for each individual patient.
by J.M. - Written on September 24, 2014
---
Even better than discussed
We chose Dr. Friedman because we were impressed upon our first appointment. The surgical results were even better than discussed. We thought Dr. Friedman and his staff were terrific to deal with!
by TG - Written on September 24, 2014
---
Dr. Forman has changed my life
Moments of time, how dare they appear on my face, like a road map on my neck, like the neck of a Chinese Shar-Pei dog. This is what happens as we get older. Suddenly, one day, you look in the mirror and see someone you don't recognize. Not only do you not recognize her, she's not a reflection of your current life style or how you feel. I'm in my mid-sixties, spunky, go to the gym several times a week, in other words, pretty active so all I wanted was to look the way I feel.
This is where Dr. Forman comes in. My research for him was simple. I compared all the local magazines with the "Best Doctors" in the Washington DC Area. Dr. Forman's name was on all of them. Visiting Dr. Forman was one of the best decisions in my life. Within the first few moments of meeting him, I knew I had picked the right doctor for what I wanted done.
Dr. Forman springs into the office with lots of energy and a big smile. It became obvious after talking to him for a few minutes, that this guy knows what he's talking about and doing. You can check his credentials on the internet. He takes time to explain how his suggested procedures can help you achieve the look you are wishing or looking for. After your first meeting with him, you know you are in the hands of an experienced, knowledgeable doctor, who keeps himself up-to-date on all new procedures. He's honest about the cosmetic enhancements he can do for you and explains clearly what they will look like after he's completed them. His friendly manner helps you relax enough so you can openly discuss the procedures you would like for him to do. In my case, I did not want to look twenty again, just better and rested instead of the tired looking person I was seeing in the mirror every morning. He is dedicated to giving you results that look natural, yet attractive.
His staff is friendly and wonderful. They make sure you get the privacy you need when you need it. They take the time to explain the cost of each procedure and there is absolutely no pressure from anyone on his staff to get them done.
Dr. Forman has changed my life into the many happy moments we all deserve to have. I've recommended him to my daughter and to my friends.
What are you waiting for? As Oprah says, "Live Your Best Life" and my buddy, Dr. Forman can help with that.
by BP - Written on July 31, 2014
---
He made the entire process so easy..
"Dr. Friedman changed my life a year ago when he successfully performed breast reduction surgery on me. He is knowledgeable, experienced and caring, and he made the entire process so easy. I interviewed several surgeons, but the minute I met Dr. Friedman I knew he was the doctor for me. I felt confident and comfortable with him and with his staff right from the start.
His judgment was right on point and that combined with his skill, experience and gentleness made my surgery and the recovery as smooth as possible. Dr. Friedman took the time to explain in great detail every aspect of the surgery and recovery. He answered all of my questions prior to the surgery and in the weeks/months after. Everything from my initial visit to my recent one year check up has been perfect.
In addition, I have so enjoyed getting to know Dr. Friedman who's easy manner and good sense of humor make him a delight to be around. I give my highest recommendation to Dr. Friedman, his staff and the surgical center. I am ecstatic with the results!
I would like to collaborate my daughter's testimonial. My husband and I, along with our daughter, met with several surgeons. Dr. Friedman is the only doctor that we felt confident with and trusted enough to perform our daughter's surgery. The entire process was seamless. Our daughter's breast reduction surgery has indeed changed her life, and we are grateful for Dr. Friedman's great skill, professionalism and sensitivity."
by H.G. - Written on July 2, 2014
---
I feel great!
After having consulted with several plastic surgeons, Dr. Forman complied with all criteria I was looking for: professionalism, seriousness, the interest in knowing the patient's concerns, and honesty in giving suggestions with the ultimate goal of achieving the best results. All the office personnel showed the expertise and willingness to assist the Spanish speaking patients. Having the benefit of the Spanish translation of the medical terms gave me confidence. The process before, during and after surgery went just like I had previuosly been told. It has been three months since my surgery and I feel great!
Spanish Translation Luego de haber consultado con varios cirujanos plásticos entendí que el Dr. Forman reunió todos los criterios que buscaba: profesionalismo, seriedad, interés en conocer las preocupaciones del paciente y honestidad para dar sugerencias con el objetivo de lograr mejores resultados. Todo el personal de su consultorio demuestra capacidad y esmero por ayudar a los pacientes hispano-parlantes. Poder contar con traducción al español de los téminos médicos me ofreció confianza. El proceso antes, durante y después de la cirugía se desarrolló tal y como me orientaron. Han pasado tres meses desde el procedimiento y me siento formidable.
by Anonymous - Written on June 4, 2014
---
Dr. Friedman and his staff are absolutely amazing
Dr. Friedman and his staff are absolutely amazing. The whole team is very professional and friendly. Everyone was exceptionally attentive before, during, and after my procedure. I could not be happier with my experience or my results and I am so glad I chose Dr. Friedman– it was worth every penny!
by N.A. - Written on June 4, 2014
---
His staff were the best ever!
Dr. Forman came highly recommended. He was very patient, answered all my questions and made me feel comfortable. His staff were the best ever!
by C.K. - Written on June 1, 2014
---
One of the best experiences!
I am beyond thrilled. I'm a runner, and as someone who likes to look good and exercise, I felt top heavy and saggy. Now I feel lifted and more natural looking. I look much better in clothes and have worn things I never thought I'd wear. Dr. Friedman and the whole staff were amazing and caring. They listened to what I wanted and accomplished what I wanted. The whole process was easy! I had no discomfort and Dr. Friedman was there for me when I needed him. He called me to follow-up that night and gave me his personal number so I can call if/when I needed him. I can't express how happy I am. One of the best experiences!
by S.H. - Potomac, MD - Written on May 30, 2014
---
Wonderful and compassionate
Due to breast cancer, I had a double mastectomy and Dr. Forman performed the reconstruction with the Latissimus Dorsi Breast Reconstruction procedure and saline implants.
Everything healed very well and looks great. Dr. Forman and his staff were wonderful and compassionate. My mental state was definitely fragile and I always felt totally cared for. They were so wonderful if I had any concerns before or after my surgery. A heartfelt thank you to Dr Forman and his staff! You are the best!
Much thanks by KP - Written on May 16, 2014
---
You have made a difference in my life
Dr. Friedman,
I am very fortunate to have met you. You have made a difference in my life and how I see myself. I am forever grateful. Thank you for your time, wonderful care and expertise.
by C.M. - Written on May 1, 2014
---
Will definitely and highly recommend
This was my first experience having plastic surgery. I was extremely anxious and concerned about my procedures, but Dr. Forman did a fantastic job and I have been sharing my successful experience with family and friends and will definitely and highly recommend Dr. Forman in the future.
by N.M. - Written on April 30, 2014
---
Friendly, courteous, and professional
Love My Doctor
Here is my thank you to Dr. Friedman and his staff, and another patient experience for you, a possible future patient, to review.
I interviewed several cosmetic surgeons in addition to Dr. Friedman. All were Washingtonian Magazine rated "Top Doctors" in the Washington metropolitan area. After other consultations, I walked away with some doubts and/or other sort of reservations. Elective surgery is usually a leap of faith and in my case it was no different. However, it was easy to choose Dr. Friedman once I had my first consultation with him. It was over a year prior to my surgery, due entirely to my schedule. When I returned for a second consultation, Dr. Friedman was exactly the same; equally caring, creative, and generous with his time and opinion.
Dr. Friedman's staff is a reflection of his ability to be a successful and beloved employer. Each team member was friendly, courteous, professional, and a pleasure to work with throughout the entire process. His staff speaks highly of him, and they genuinely like him, no small feat in today's workplace. However, that alone was not enough of a reason for my choice.
Dr. Friedman has an outstanding reputation, and has created an office where his various expertise, personality and taste are all reflected. I was treated with respect, thoughtfulness and sensitivity. However, that alone was not enough of a reason for my choice.
When a doctor spends time with you, unrushed and focused time, makes sure you are comfortable, listens, thoughtfully responds, and has photographic examples of his work that demonstrate both his level of expertise and his sense of aesthetics, it insures your trust and confidence. Dr. Friedman, while a gifted surgeon, is blessed with an impressive natural sense of aesthetics, great "bedside manor" and I think, a delightful sense of humor. Then the decision becomes clear. What else would you possibly be looking for; a state-of-the-art surgical suite? Well, they have that too. In my humble opinion, it is better than a hospital; accredited by the AHA, but more spacious, with their equipment and staff.
My results for the following procedures; upper and lower eyelift, extended facelift including neck and chin implant, and a few other minor procedures, all outstanding. I had an amazing recovery; extremely minimal bruising and no real pain. Yes, there is discomfort, but no real pain. Along the way, the compliments his staff gave him, were reflected in his work. And just when you think you know everything that you need to know about your doctor and your procedure(s) after surgery, you may learn a little something that would not seem like much right now, however, after surgery you are delightfully surprised. I won't spoil that for you, but it is another testimony to Dr. Friedman's personality, thoroughness, thoughtfulness anticipation of your needs, and overall patient experience. Not to mention that it is apparent he loves what he does for a living, and the people he does it for.
You have talent, teamwork, outstanding technical and professional skills, and outstanding, customer service skills all blending into the creation of a very comfortable and successful patient experience. That was my experience. And, if you hadn't already guessed, I do have exceptionally high standards. He and his staff met them all.
Thank you to your staff: Especially to those who took such good care of me; Galit (exceptional follow-up and overall customer service skills) Jessica (helped to make post-op an absolute breeze), Crystal (a very talented esthetician) and Debbie (in our pre-op conversation you were absolutely right and, a thoughtful, kind, experienced and skilled nurse throughout). That is why I, love my doctor.
by (just another) Happy Patient, surgery in January 2012 - Written on February 25, 2014
---
Dr. Forman's bedside manner is top notch
Why did you choose our office rather than another practice?
I felt very comfortable after Dr. Forman spoke to me. I had a consultation with a different office that I canceled immediately after I saw you. Dr. Forman's bedside manner is top notch and so sympathetic. I felt so taken care of after the consultation because you guys had confidence in what you did. I was on the fence about the surgery before, but I knew I could do it once I met you. You thought of everything from the emotional to the physical. I love you guys!
by J.C. - Written on February 20, 2013
---
I immediately felt comfortable
Why did you choose our office rather than another practice?
Dr. Friedman was the last plastic surgeon I interviewed for a breast reduction and lift. When I walked into his office I immediately felt comfortable. His staff was friendly, courteous and helpful. Dr. Friedman sat with my husband and I and answered all of our questions. He was best at explaining the procedure and recovery time and I left feeling very comfortable and confident about the process and our plan. My results were amazing. I knew I would be happy but I look and feel better then I could have imagined. The follow up appointments were really important-along with Dr. Friedman, I really liked the nurses' overall disposition and advice. They were very kind. I don't have back pain anymore and I am able to enjoy playing golf, tennis and exercising more then I did before. My only regret is that I waited so long to have this done.
by Anonymous - Written on December 21, 2012
---
I felt like I was among friends
Dr. Forman,
I would like to personally thank both you and your incredible staff for your kindness, knowledge, and all of the incredible support you and your staff provided me. Cosmetic surgery is a huge decision but the incredible amount of time you spent during each appointment and the information (which was incredibly thorough) certainly made my decision and easy one, especially since it became obviously clear that your patients come first. I had been researching breast augmentation for nearly five years and I had other consultations, but none could compare to the peace of mind and the comforting atmosphere you and your staff consistently provided. I never felt like "just another patient". Instead, I felt like I was among friends. You are an incredible surgeon!
by K.W. - Written on December 19, 2012
---
Overall experience was outstanding
Excellent experience. I was very concerned about this elective surgery but the doctor and staff helped me, and the overall experience was outstanding. Many thanks!
by C.A. - Written on August 19, 2012
---
Thank you for changing my life
Thank you for changing my life! You gave me new confidence that I have never had before. The way you explained the procedure and how I was to look after all was said and done, gave me the confidence in you. I will never forget how you held my hand when I was scared and you said it's going to be okay. You and your staff took me in and treated me as if I was family. The care and the love that I was given is absolutely amazing. Thank you from the bottom of my heart!
by N.R. - Written on May 19, 2011
Take your first step on a journey to a new you.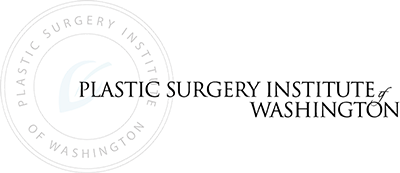 Contact