As you are considering aesthetic surgery or other cosmetic treatments, The Plastic Surgery Institute of Washington welcomes you to our practice. Our surgeons are dedicated to providing cutting-edge treatments in a caring, safe, and ethical manner.
---
Our highly trained, Plastic Surgeons are recognized as leaders and innovators in the field of aesthetic surgery, consistently recognized in the Washingtonian and North Bethesda Magazine. Our supporting medical team, skin care specialists and administrative staff strive for excellence in patient care and comfort in order to ensure that every aspect of a patient's contact with the practice is a positive one. We welcome any suggestions and recommendations.
The state-of-the-art Ambulatory Surgery Center of North Bethesda adjoins our facility and provides for a welcoming, yet discrete, surrounding for patients undergoing elective, ambulatory surgical procedures. The ASC of North Bethesda maintains the highest level of certification, being accredited by the Accreditation Association for Ambulatory Health Care (AAAHC).
From the time a patient arrives at the facility, until discharge, care is provided by Board Certified Anesthesiologists. The recovery room is staffed by hand-selected, experienced Registered Nurses who maintain the maximum standards in personal care.
Our commitment to excellence and your knowledgeable involvement in your own care will help us achieve our common goal. Therefore, we encourage our patients to participate in their care and ask questions. We are committed to answering them in an educational and professional manner.
The surgeons and staff of The Plastic Surgery Institute of Washington thank you for selecting our practice and look forward to partnering with you to attain your aesthetic goals.
Take your first step on a journey to a new you.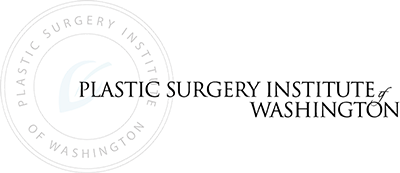 Contact