Our breast augmentation in Washington, D.C. not only increases the size of the breasts, but it can also improve their shape. Some women have naturally smaller breasts they would like to enhance, while others are looking to regain volume that they have lost after pregnancy and breastfeeding or weight loss. While the concept of breast augmentation is straightforward, there are a range of choices which allow us to customize the surgery to create the most attractive result.
---
At our world-class cosmetic practice in North Bethesda, just outside of Washington, D.C., we offer:
A fully accredited in-office surgery center with board-certified anesthesiologists
Highly skilled, board-certified plastic surgeons who value exceptional quality and individualized patient care
Hand-selected support staff who are compassionate and focused on providing outstanding patient care, with meticulous attention to detail
Care and service above and beyond what patients expect at a luxury private surgery center
Breast Augmentation Patient Testimonials
Dr. Huang is the BEST! Incredibly smart, and she is easy to talk to and ask questions. Her talent with Plastic Surgery is award winning. I felt like Dr. Huang understood exactly what I was looking to accomplish with my Breast reduction surgery. She completely exceeded both of our expectations with the final results. I would highly recommend Dr. Kathy Huang to everyone.
—M.D
Breast Augmentation - amazing interaction - whole team is fantastic! amazing results, couldn't be happier. Looks totally natural. Best version of myself.
—Anonymous
What amazing results and experience! Dr. Huang really listened to what I wanted out of my breast augmentation. She was very down to earth, friendly, and personally called me the afternoon of my surgery to see how I was feeling.
—Hagerstown
Dr. Friedman and his staff were amazing. I couldn't be happier with the results of my breast augmentation. Dr. Friedman made my entire experience perfect!
—Sara in Baltimore, M.D
I would recommend Dr. Forman any day of the week. From my initial consultation thru my follow up visits, his entire team were so thoughtful and attentive. After having nursed 3 babies, my breasts were empty and none of my bras or clothes fit right. He made me the best version of me while still looking totally natural. If you didn't know I'd had surgery, you'd never be able to notice. exactly what i wanted.
—Amy in Gaithersburg, M.D
Before & After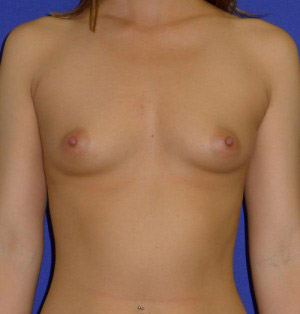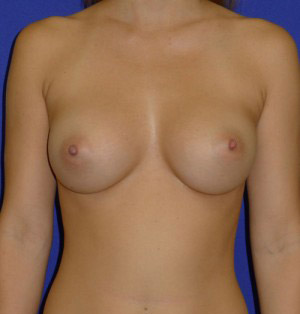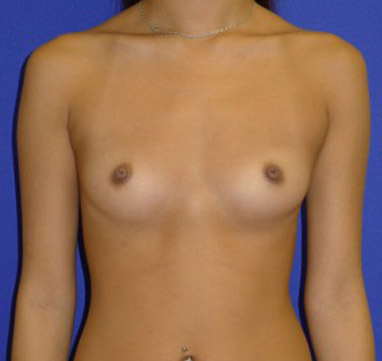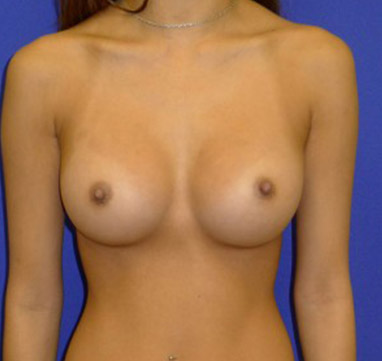 Breast Augmentation Incisions
There are three incisions through which your breast implants can be placed. These are:
Inframammary – in the fold beneath the breast
Periareolar – around the edge of the areola
Transaxillary – through the armpit
The decision of which approach to use depends upon the preference of the patient and our surgeon, as well as the size and type of implant.
Inframammary
The inframammary incision is placed at or just above the fold beneath the breast. The advantage of this approach is that the pocket where the implant will sit can be developed without cutting through any breast tissue.
Transaxillary
The transaxillary approach hides the incision in a natural crease in the armpit. Endoscopic techniques are utilized to create the pocket in which to place the implants. Only saline implants can be placed via the transaxillary approach, as the incisions are too small for silicone implants. The advantage of this incision placement is that there is no scarring on the breast itself.
Periareolar
This incision is placed around the edge of the nipple at the junction of the pigmented skin of the areola and the lighter skin of the breast. From this approach, dissection can easily proceed either directly through the breast tissue with minimal interruption of the ducts, or parallel to the skin down to the inframammary fold and under the breast tissue.
Any size saline implants can be placed via periareolar incision, as they come deflated and are filled with sterile saline solution once they are in position. However, there may be an upper limit on how large a silicone implant may be used with this incision placement, depending on the size of the areola. The periareolar incision is sometimes also the best surgical approach to treat problems such as a tubular breast or constricted inferior pole breast deformity.
Breast Augmentation for Sagging Breasts
Women with ptosis (sagging) of the breasts can receive breast implants. Depending on the degree of sagging, a breast lift (mastopexy) may also be required. This surgery is often performed in combination with breast augmentation in Washington, D.C.
Breast Implants
and Mammography
When an implant is placed in either a subglandular or subpectoral position, it compresses the breast tissue, making it appear denser on a mammogram. In the subglandular position, the breast tissue wraps around the implant, making it more difficult to assess the peripheral tissue. In the subpectoral position, there is a distinct layer of muscle separating the breast tissue from the implant.
If you have undergone breast augmentation surgery and are ready for a mammogram, inform your medical provider so additional views can be performed which involves pushing the implant out of the way to better visualize the glandular breast tissue.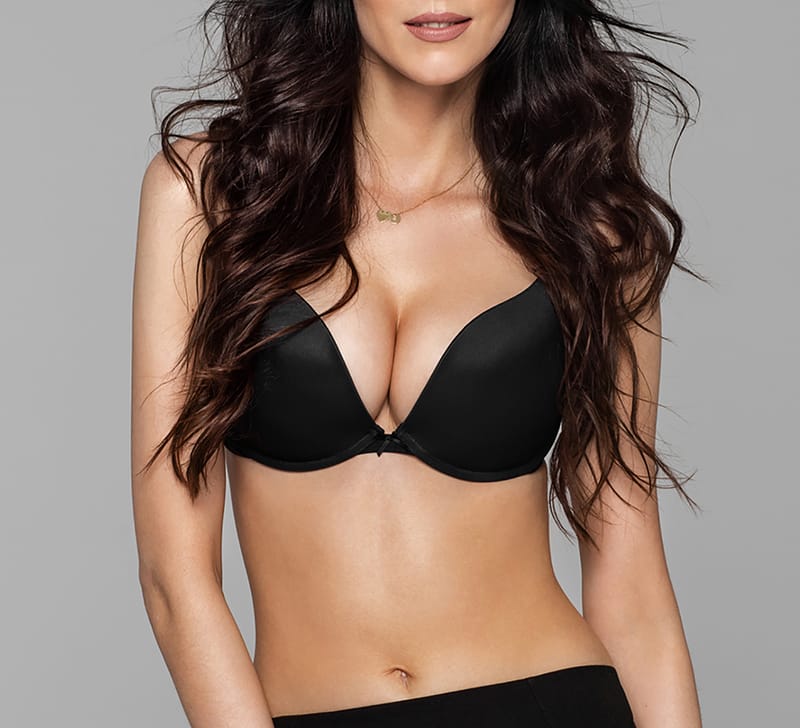 What Is The Breast Augmentation Procedure?
Our breast augmentation in Washington, D.C. is performed on an outpatient basis with general anesthesia. Your breast area will be marked in an upright position before entering the operating room. If you have inverted nipples, this can also be addressed in your surgery.
Long-acting local anesthesia is either placed in the implant pocket itself or injected as intercostal nerve blocks to minimize postoperative discomfort. The effects should last for at least six to eight hours. At the end of the procedure, your new breasts will be wrapped in a dressing consisting of gauze padding and ace bandages placed around the area, like a tube top. At the Plastic Surgery Institute of Washington we have a reputation for delivering one of the best breast augmentation surgeries in Washington, D.C.
What is Recovery Like?
The most common complaint after breast augmentation surgery is a sensation of pressure on the chest. This is due to the chest muscles contracting against the implants as a response to being stretched and will subside as your body adjusts to the implants. Muscle relaxants such as Valium offer significant relief in the immediate postoperative period.
Sleeping with a folded towel under each shoulder may also help take the tension off the muscles. You will be seen back in the office a few days after surgery for dressing removal, at which time you will be placed in a soft bra.
Breast Implant Massage Exercises
Implant massage exercises are started soon after surgery. The goal is to manipulate the implant around the pocket to keep the pocket larger than the implant itself. This allows the implant to move around more naturally with changes in body position, and also minimizes the development of capsular contracture (a complication in which the capsule that forms around the implant begins to contract, squeezing and distorting the implant). Exercises are performed twice a day on each side.
How to Perform Implant Massage Exercises
You will be instructed to use the right hand to massage the left breast and vice versa. These exercises are performed in two directions:
First, the hand is held so that the little finger is touching the inframammary fold. Turn the palm toward the body to push the implant in an upward direction, hold it in that position for a few seconds, and then release. This should be a rocking motion, not a lift. The exercise repeated with the other breast.
In the second exercise, you push the implants toward the center of the chest, hold for a few seconds, and then release.
Breast Augmentation Risks and Complications
Although they are uncommon, risks and complications may occur with breast augmentation surgery, including, but not limited to:
Infection
Bleeding
Scarring
Capsular contracture
Implant deflation
Persistent asymmetry
Need for revision in the future
Sensory changes of the overlying skin and nipple (increased, decreased, or lost)
Capsular Contracture
Avoiding capsular contracture is a primary concern after breast augmentation. The capsule is the scar tissue which normally forms around the implants. If this scar tissue tightens too much around the implants, it may cause distortion and discomfort.
This condition may be treated initially with more aggressive massage exercises. Singulair, a medication typically used for asthma, may also be prescribed, as it may lessen capsular contracture in some patients. When these measures are unsuccessful, surgery is needed to remove the scar tissue and reopen the pocket. Implant massage exercises are restarted a few days later to maintain the larger pocket and help prevent recurrence.
ALCL
ALCL, anaplastic large-cell lymphoma, is a cancer of the immune system which, in rare cases, affects women with breast implants. The link between implants and ALCL first came to light in 2011, with further research confirming that the rate ALCL was higher in women with breast implants. In March 2017, the FDA officially reported that breast implants could trigger the development of ALCL.
Symptoms of BIA-ALCL (breast implant associated ALCL) do not typically appear immediately, but over time. The symptoms may include:
Pain
Lumps
Swelling
Asymmetry
Testing for ALCL
To identify ALCL requires testing the fluid collected around the implant. This fluid, called a "seroma," is not caused by ALCL, but is where the cancer cells, if present, can be identified. ALCL, when in the breast, is not a breast cancer, but a cancer of the immune system.
As reported by the FDA, ALCL is a type of non-Hodgkin's lymphoma, or T-cell lymphoma. It is believed at this time that the risk of developing ALCL is higher in women with implants that have textured surfaces. At this time, it is considered that the development of ALCL may be triggered by chronic inflammation via bacterial infection.
Testing requires a multidisciplinary approach, including standard culture and cytological evaluation, along with other tests performed to exclude regional or systemic spread. With a complete removal of the implant and capsule when ALCL is diagnosed early, the prognosis for a full recovery appears to be excellent. Many women are choosing to have breast implants removed and come to Plastic Surgery Institute of Washington to undergo this important procedure.
Treating ALCL
To treat ALCL involves removing the implant and scar tissue that surrounds it, a procedure technically termed a capsulectomy. ALCL is a rare condition but should be treated immediately once diagnosed. If you have concerns about developing ALCL, have textured implants, or symptoms that concern you, PSIW can help. ALCL is, in the majority of cases, confined to the implant capsule, and once the implant and capsule are fully removed, good health is restored.
Plastic Surgery Institute of Washington: Breast implant removal
Our team of plastic surgeons at PSIW are each board certified by the American Board of Plastic Surgery and serve as the regions' premier plastic and reconstructive surgeons. If you have concerns about developing ALCL, we can assist you to remove breast implants and restore your natural breast tissue and reshape an aesthetically-appealing breast mound.
Your health and breast implants
While ALCL is a rare condition, you may have health concerns, particularly if your breasts were augmented with textured surface implants. Allergen, the developer of the most popular textured breast implants has suspended sales of these implants in Europe pending further studies.
Following your breast augmentation in Bethesda, it is normal to experience swelling and discomfort as the body heals and should not be cause for concern. Once you have fully recovered from surgery, if you notice any unusual swelling or pain around the implant or other changes, testing for ALCL should be performed.
Take your first step on a journey to a new you.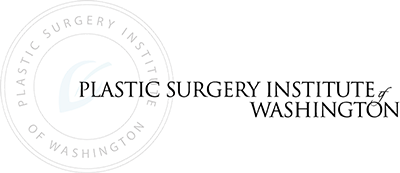 Contact