Dear Dr. Forman,
You are the epitome of a mensch! Your compassion, talent, generosity, and good humor were gifts that made two mastectomies/reconstructions over the past eight years as good as they could be. Thank you for always making me feel that my feelings were valid and my questions were important - you always make me feel safe - emotionally as well as physically. Thank you! Thank you! Thank you!
---
Gilit,
I am so grateful for having met you and for the part you had in this life-changing experience for me. Thank you for all your help and encouragement.
---
Dearest Doug,
I know I am not the only patient you have who thinks the world of you and who is profoundly grateful to you for all that you have done on their behalf.
I also know I have personally expressed this to you previously, so I make this small donation to Suburban Hospital in your honor anonymously.
On behalf of al the women you've aided on their journeys through breast cancer, I thank you. You have changed our lives.
---
Dear Dr. Forman,
I just want you to know how much I appreciate everything you have done for me. I feel very blessed that Dr. Colliver sent you into my life to help me on this journey with my "dream team" of "Colliver, Fairell and Forman." I feel that God is watching over me and sent the three of you to me to watch over me during this difficult time in my life. Thank you for everything.
---
Dear Doug,
I wanted to write you to say a more formal "thank you" for your care and wonderful surgical skills. You have, indeed, helped me to finish my job with my weight loss. I feel I have reached another milestone and now enjoy my new body even more!
Thank you also for having such wonderful staff. I do not have everyone's name but all from the front desk staff to your financial counselor, have been professional, helpful and compassionate!
A special thank you needs to be said to Lisa who has been delightful, professional and engaging. She has, indeed, gone "above and beyond." I would like to think That she only does that for "special" people but I suspect that all your patients get that "extra something" from her. Until next year...
---
Dr. Friedman,
Thank you so much for taking care of my son and for being so kind with my daughter. Also thank you for taking care of my nose twenty-eight years ago.
My mother was glad to know it was you tending to her grandson's wound and my father sends his best. See you soon with my son for his follow up.
---
Dearest Roger,
What could I write to you today that I haven't already written to you over the past twenty-five years? Yes, it's been twenty-five years since you put Humpty Dumpty back together again and again. Only you, with your amazing surgical skills along with your encouraging words "We can fix that" got me to the finish line. We had many detours but thanks to you here I am twenty-five years later. LUCKY, LUCKY, LUCKY ME!
Roger, you were (are) such a "mensch", you accepted what the insurance paid, you never asked for more, you know we were struggling with mostly unable to work.
I had the most skilled, best looking and most generous surgeon making me whole again. To say I am forever grateful are simple words but they are so, so sincere. I pray the Almighty keeps you and yours safe and will for (as it is said in Yiddish) 150 years or for as many as you want. Forever grateful.
---
Dear Doug,
Thanks again for the work on my (stupid) lip. Not only did you do a great job with the surgery, you were so nice, along with your office staff to make the schedule work and get me in right after the Moh's surgery.
You are the best!
---
Dear Dr. Forman,
Please accept my sincere thanks for your most proficient work you did on my head and arm. I had no pain at all - and have healed well. The whole procedure was quite interesting - very much so!
Thank you also for seeing me so quickly! Continued good wishes for your wonderful work and career!
---
Dearest Roger,
I feared my breasts defined me. They were a big part of who I was. Without them, how could I ever feel whole? Twenty-four years ago, YOU made me whole…
Forever Grateful!
---
Dear Doug,
I wanted to write to thank you and everyone in your office for the wonderful care provided. We especially appreciate the timeliness and great outcome. She likes her nose better than prior to the break even!
Thanks again for the great job and looking forward to seeing you casually in the future!
Take your first step on a journey to a new you.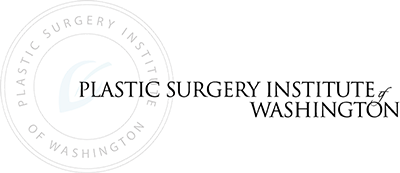 Contact